This character belongs to Eeveefluff1. Please do not use her for anything without permission.
Info:
Name: Birdney Duckling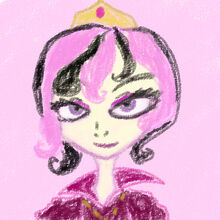 Age: 16
Parent's Story: The Ugly Duckling
Roommate: Russet Foxe
Alignment: Royal
Secret Heart's Desire: To be naturally beau- I mean for everyone to stop annoying me with autographs.
My "Magic" Touch: My beauty, of course!
Storybook Romance Status: I may have my eye on Daring Charming..
"Oh Curse!" Moment: When people see me without my- I mean, when the boys fight over me. It happens all the time..
Favourite Subject: Princessology. I know I'm not technically a princess, but who cares about technicalities?
Least Favourite Subject: Swimming in Grimmnastics. It messes with my makeup!
BFFAS: Apple White and Briar Beauty.
Personality:
Birdney is very vain and conceited. At least, she comes off that way. If you got to know her well, (which not many people have done) you would see that she does have a kind side. Also, part of her vanity comes from the fact that she is actually very ugly (according to her). Her beauty mostly comes from a brand of makeup called Magic Makeup, which lets you change pretty much anything you don't like about yourself. No one in the school has ever seen her without her makeup, not even her roommate, Russet. She will one day become beautiful, both as a swan and as a human, but not until her story fully plays out, which she is afraid will not happen now with the Royal/Rebel conflict, which is why she is a Royal.
"Beautiful" Appearance:
With her makeup on, Birdney has deep violet eyes, shiny raven black hair with pink streaks, and pale-ish skin.
"Ugly" Appearance:
Without her makeup, Birdney has frizzy grey-blue hair, swampy greenish-brown eyes, thick eyebrows and her lips have a slight yellowish tinge. She also does not have the best teeth, with a few gaps and some are even rotting, no matter how much she brushes her teeth.
Outfits:
Basic Outfit:
Birdney's style is very princessy, as that is the most popular style where she comes from. For her basic, she is wearing a pink dress with puffy sleeves, white ruffles and gold edging. She also wears purple socks, high magenta boots and a gold necklace with a blue stone around her neck.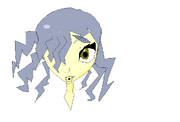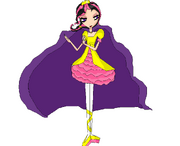 Legacy Day:
On Legacy Day, Birdney wears her hair in a ponytail, and has a small crown on top of her head. For her clothes, she is wearing a puff sleeved golden dress, which has lots of pink ruffles on the skirt. She wears white tights and golden high heels, which are done up like ballet shoes. She is also wearing a long, purple cape.
Trivia Stuff:
- Her birthday is February 17th
- Her star sign is Aquarius
Community content is available under
CC-BY-SA
unless otherwise noted.