Smiling nervously, Minna hurried to open her Photos app, searching for the video she was talking about. Quickly, she located it, turning down the volume to avoid bothering other patrons. Silently, she placed her MirrorPad on the table and hit play.
The song began to play, lovely and elegant. Minna stood in the middle of two girls from the dance squad she was part of: Quinn Schauer and Wren F. Baum. The two girls swayed, leaped and twirled to the music.. Until a woman's voice, murmuring gibberish rang out.
Quinn and Wren glided away, heads inclined and arms pointing to Minna, who elevated herself on her toes, arms raised above her head in an arch. Slowly, she relaxed, bowing to the audience, face passive.
Suddenly, the music became quite jaunty, Minna quickly transitioning into a series of energized twirls and leaps, every movement a blur. The spotlight shone down on her from above, illuminating every movement. Every part of her body contributed to the flowing dance, until her solo ended as the song began anew, Quinn and Wren joining in with their simpler choreographed dance.
Once the video finished, Minna returned to typing out the words she wanted to say. "So... Did you like it?" She looked hopeful, eyes gleaming with the emotion.
(( So, here's the song they're dancing to. You can listen to it as you visualize them dancing.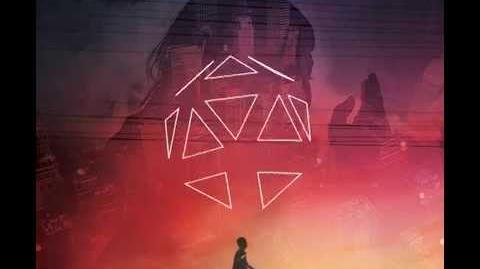 ))
Community content is available under
CC-BY-SA
unless otherwise noted.