| | | |
| --- | --- | --- |
| | ❀ Destiny Claus is owned by Wisey. Please do not edit, vandalize or modify anything without her permission, unless you are an Admin. Thank You! ❀ | |
| | | | | | | |
| --- | --- | --- | --- | --- | --- | --- |
| | | " | | It's always season to be jolly! | | " |
— Destiny Claus
Destiny Claus is a 2015-introduced, 2020-revamped and all-around character. She is the elder child of Santa Claus, and destined to take his role in Christmas Folklore. Destiny currently attends Ever After High in her Yearbook Year, and sides with the Royals on the destiny conflict. She cannot see herself as anything other than the next Santa Claus, and carries her family's tradition with love and passion.
Character
Personality
Kind, warm-hearted and caring, Destiny genuinely embodies the personality she grealy values when adding people to the Naughty or Nice List. Known to be always very considerate and respectful, the next Santa is truly careful not to cause inconvenience or hurt to others, being unable to cause any pain on purpose and always being cautious to not do so unintentionally. Everything Destiny wishes is to bring nothing but love and kindness to those around her, so she truthfully considers every little action of hers to make everyone's days a little better at least. Always with a big and welcoming smile on her face, Destiny is very much known for her happiness and delight in living, trying her best to bring both these qualities to all of those who surround her.
Exceptionally optimistic, Destiny sees life the way it could be, not necessarily the way it is. She is truly hopeful and confident about the future, and never fails to see the bright and positive parts of a situation. She always tries to be encouraging and supportive to everyone, reassuring them that "tomorrow will be better than today if you believe it". She has a soothing personality, and her gentle way of speaking is truly able of cheering up and comforting those who need it.
Destiny is very affectionate, fond of showing her love and tenderness to everyone she knows, especially those who are close to her. Unintentionally, she might sometimes lack the idea of personal boundaries, as she is positive that everyone will enjoy some displays of affection (even though they might not). Growing up surrounded by love, Destiny only wishes to give it to everyone who might not have received it during their lives. Due to that, Dest is quite a social butterfly, and it is pretty easy to befriend her, regardless of your legacy and possible moral alignment defined by your fate.
On a side note, however, the next Santa can be quite unsure of herself and constantly wonders if her friends and family really like her. Alas, she needs a frequent reasurance that she is loved and she is darling to people, and will spend a lot of time procrastinating about what others think of her. Sometimes this insecurity will bring a bit of trouble to her days, but it's nothing that can't be solved with a little bit of extra love.
Unfortunately to some, Dest tends to have a lighthearted manner in serious situations, and this often leads her friends to not take her seriously most of times. That trait of her personality often brings Destiny to not take situations too seriously, even the worst of them. However, this isn't as bad as it seems. Destiny's light way of dealing with situations can help her friends deal with it with lightness as well, and see that things are not as bad as they imagined. Destiny, despite having some childish attitudes sometimes, is truly innocent and has a pure and sincere heart.
Destiny is a fair individual who greatly values justice and does everything in her power to treat everyone equally, but not necessarily accordingly to what they deserve. She might not be as stern as she should while coming up with the Naughty & Nice List, believing that everyone should have a chance to redeem themselves. The young Santa is forgiving, though she doesn't forget easily (if you redeem yourself by behaving this year, you're on the Nice List; but if you misbehave the next year, she won't hesitate much before adding your name to the Naughty List).
Alas, Destiny can be fairly anxious, and her mind thinks a lot about things she probably shouldn't worry at least for now. It is not uncommon to notice that she seems breathless sometimes due to speaking too much too fast, or to notice the purple bags under her eyes from not sleeping at night planning everything for the next Holidays (and, by extent, keeping her roommate up sometimes as well).
Overall, Destiny's life has been greatly centered around her destiny, and her fate means everything to her. She truly incorporates what the Holidays are meant to be, having a jolly manner, spreading words of love, giving love and delivering presents to students and the school staff whenever she is feeling like doing so. You will probably find her singing Christmas carols right now and she excitedly works on a new toy she's building. It also wouldn't be much to say that she is a natural ruiner of Halloween parties (so you probably shouldn't invite her).
Appearance
Destiny is much smaller than average for her age, standing at 5'0. She is a girl of pale skin, bright pinkish-purple eyes, roundy rosy lips and pointy/elven-like ears. She has long, curly blonde hair with red highlights, which she generally keeps up in Victorian/Edwardian-styled hairdos so it doesn't get in her way while she works. Her clothing is inspired by a mix of Edwardian and Victorian Winter fashion, and her colours are generally red, green and golden. Her motifs include Christmas-themed patterns, such as mistletoes, poinsettias, reindeers and bells.
Hobbies & Interests
Baking & Cooking
TBA
Figure Skating
TBA
Arts & Crafts
TBA
Cheerhexing
TBA
Geography
TBA
Knitting
TBA
Powers & Abilities
The set of Christmas-related magic Destiny has includes:
Naughty/Nice Senses: Long story short, Destiny pretty much has a "Naughty & Nice" sense... Which means that she can physically sense when someone's up to no good. Basically, it works as a gut feeling: the "bad" sensation is for the naughty ones; the "good" sensation is for the nice ones. For now, it's not something she can feel in the "distance", to say so, but when she stands next to people. Destiny innately knows exactly where to put you in the Naughty or Nice List.
Harmony Inducement: Destiny has the power to create and cause concord/agreement between beings, but has no control over it and it only happens when she is happy and at peace;
Serenity Inducement: Destiny is able to induce feelings of serenity in others, and mostly uses it when someone truly needs it. She mostly avoids using her magic;
Ice/Snow Generation: On a very small scale, Destiny is able to generate snow and ice.
Fairy Tale
Christmas Folklore
Main article: Santa Claus
Santa Claus, also known as simply "Santa", is an important figure with legendary, historical and folkloric origins who, in many Western cultures, is said to bring gifts to the homes of the good children on 24 December, the night before Christmas Day. In modern folklore, Santa Claus is said to make lists of children throughout the world, categorizing them according to their behavior, and to deliver presents, including toys and candy, to all of the well-behaved children in the world, and coal to all the misbehaving children, on the night of Christmas Eve. He is said to accomplish this feat with the aid of his elves, who make the toys in his workshop at the North Pole, and his flying reindeer, who pull his sleigh. He is commonly portrayed as living at the North Pole, and laughing in a way that sounds like "ho ho ho".
How Destiny Fits Into It
When little Nichole was born to Elden and Annalina Claus, twenty three minutes before her twin brother Snowden, no one really thought she would be the one to inhert Santa's legacy. In fact, being the very first female born to Santa Claus when all her ancestors were first born male, there has been some discussion about who would be the next Santa: Nichole or Snowden. After much deliberation (and acceptance by the Storybook of Legends itself), it was decided that the girl - Nichole - was the legitimate heir to the Santa legacy and thus would be the one getting it. Truthfully, it would be impossible for them to have made a better decision than the one to give this legacy to Nichole - who'd grow to be nicknamed "Destiny", both because of her optimistic personality and because of her overall love for her fate. Destiny honours tradition and, just like all of the previous Santas, would never turn her back to her destiny. Her biggest wish is to eventually take her father's role and bring the happiness she is destined to bring when December comes.
Parallels
All of Destiny's personality traits are traits heavily associated with Christmas.

She is overall happy, positive, hopeful and bright;
Her anxiety is a nod to the quote "He's making a list, he's checking it twice, he's gonna find out if you're naughty or nice";
Her sense of justice is a nod to being utterly precise when deciding who to include in the Naughty & Nice List.
Her "Naughty/Nice Senses" is a nod to both "He's gonna find out if you're naughty or nice" and "He knows when you are sleeping, he knows when you're awake" quotes from the popular Christmas carol "Santa Claus is Coming to Town".
Relationships
Main article: Destiny Claus/Relationships
Outfits
Art
Destinys' Outfits

Signature - Royals

Art by Jade-the-Tiger TBA

Wave 2

Art by Jade-the-Tiger TBA

Legacy Day

TBA

TBA

Getting Fairest

TBA

TBA

Mirror Beach

TBA

TBA

Hat-tastic Tea Party

TBA

Thronecoming

Art by Jade-the-Tiger

TBA

TBA

Spring Unsprung

TBA

Sugar Coated

TBA

TBA

Fairest On Ice

TBA

TBA

Through The Woods

TBA

TBA

Enchanted Picnic

TBA

Way Too Wonderland

TBA

TBA

Date Night

TBA

TBA

School Spirit

TBA

TBA

Dragon Games

TBA

TBA

Book Party

TBA

TBA

Royally Ever After

TBA

TBA

Epic Winter

TBA

Birthday Ball

Art by Jade-the-Tiger

TBA

TBA

Just Sweet

TBA

TBA

TriCastleOn

TBA
Class Schedule
1st Period: Woodshop with Mr. Claus
2nd Period: Cross-Cultural Reference with ????
3rd Period: Magicology with Madam Baba Yaga
4th Period: Arts and Crafts with Professor Card
5th Period: Grimmnastics with Coach Gingerbreadman
6th Period: Geografairy with Prof. Jack B. Nimble
Quotes
| | | | | | | |
| --- | --- | --- | --- | --- | --- | --- |
| | | " | | Holiday hugs and mistletoe kisses! | | " |
— Destiny's Doll Tag Line
| | | | | | | |
| --- | --- | --- | --- | --- | --- | --- |
| | | " | | Get your 'Ho ho ho' mode on! | | " |
— Destiny's Headline Quote
| | | | | | | |
| --- | --- | --- | --- | --- | --- | --- |
| | | " | | The English language cannot fully capture the depth and complexity of my thoughts, so I'm incorporating emojis into my speech to better express myself. Winky face. | | " |
— Destiny as incorrect Brooklyn 99 quotes
| | | | | | | |
| --- | --- | --- | --- | --- | --- | --- |
| | | " | | Fay, with all due respect, I am gonna completely ignore everything you just said. | | " |
— Destiny as incorrect Brooklyn 99 quotes part 2
AUs
Trivia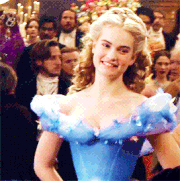 Destiny's birthday is on December 23th.
Her full name is Nichole Carol Claus.

She has been nicknamed "Destiny" at a very young age by her twin brother, Snow.

She smells like gingerbread cookies.
Destiny would most likely be voiced and portrayed by the English actress Lily James, who possesses a lot of Destiny's traits and would make a perfect faceclaim.
Destiny has a very heavy Dutch accent.
Destiny was only able to have a Mirror Phone when she came to Ever After High, as they weren't necessary or popular in the North Pole. She finds it magical.

Speaking of that, she uses a lot of emojis in her texts. Destiny finds it easier to communicate through emojis exclusively.
Additionally, she also tends to incorporate internet-language and emojis into her speech. She will often say something like "Red Heart", "Smiling face with heart-eyes", "Sad dabbing cowboy" and so on.

Her usual tags/names/url on social media is either holly_jolly or jingle_bells.
She speaks Dutch, Swedish (those being her first languages), French and English fluently. She only learned how to speak French to talk to her best friend in her native language.
Due to spending a lot of time hearing bells, Destiny has a small, but constant sound of them echoing in her ears.
She is somewhat intolerant to warm weather.
Destiny needs glasses, but usually does not wear them.
Destiny always checks everything twice. Her homework, her Christmas list, her letters, her texts.
Had she not chose to follow her destiny, she would like to become an elementary teacher or a professional figure skater.
She's actually pretty strong, despite her small stature. She can lift anyone with her height with no trouble at all, and can, to an extent, lift people taller/bigger than her. Destiny's also capable of carrying multiple and heavy things at once.
Destiny descends, on her mother's side, from North Pole elves.
Here's a link to her Pinterest Board, and the link to her Spotify Playlist.
Specific things Destiny likes:
The smell of gingerbread cookies coming out of the oven;
Listening to people speak in French, as she finds it really lovely and beautiful;
Surprise hugs;
Wrapping Christmas gifts while listening to Christmas songs in general, especially "All I Want for Christmas is You";
Watching the first snowflake fall from the sky.
Specific things Destiny dislikes:
Crying in front of people. Destiny tends to cry alone and it just breaks her, but she can't help not doing so.
(Borrowing this idea from Taleart!)
Gallery
Community content is available under
CC-BY-SA
unless otherwise noted.