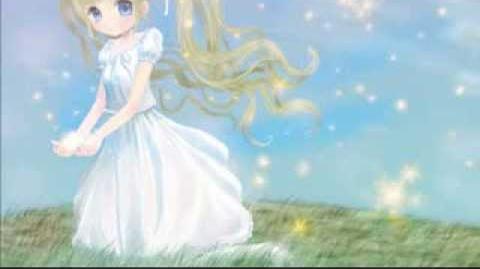 This is all about
EverAfterHighFreak
.
>>>One Of Her(and her sisters) Many Youtube Videos
Deviantart
Yup, she has Deviantart, but sucks at it?
Youtube
And that too.. But on youtube, she's called "Rebekah Ure" Sharing it with her sister, Rebekah Ure.
http://www.youtube.com/channel/UCB5s9fwktrjavjPXuEuw1QQ
PLEASE PLEASE PLEASE SUBSCRIBE???
Original Characters
Annie Tremaine: Cinderalla
Lion Lily: Peter Pan
Tarakona Jabberwocky: Alice In Wonderland
Rätsel De Chinille: Alice In Wonderland
Jasmine Roselie: The Rose-Elf
About
Just some strang human... er... human that attracts butterflys... that likes writing stuff, and acting like a total nutjob.
Can be found on the computer while not in high school and sleeping.
Likes acting wierd and can easily scare her besties at school.
Gaia Online
Bekaboou is what she goes as there, a real roleplayer, who, is banned from this site by her mother, but goes on it anyways ;)
Wattpad
Yes, she writes stuff too.. And really wants to be an award winning writing when she grows up... so.. Wattpad link below ;)
http://www.wattpad.com/user/BrokenTearsPain
There is a hunger games fan-fic in the making there, and a princess story called "Lilabite"
Quotes
"Goala jaya jaya !!! You lied!!! Love calculator is not a site where they sell chicken!! Its a site where they ask you for three of your crushes names and calculate your love, and they send your three crushes to the person who sent you the link!! But know you know my dirty little secret... I LOVE CHICKEN NUGGETS!!!" -Me after getting pranked by one of my friends.
"This is not.... Why... Its spreading... STOP IT NOW!!!" -Me as my friends are forcing me to listen to one direction, trying to give my one direction infection.. and. IT WORKED :O
See More: At Last Paragraph Of This Page (AKA THE SUMMING UP SENTENCE)
Theme Song(s)?
Avril Lavigne: Everbody Hurts
http://www.youtube.com/watch?v=A_fcm5mi5eE
Based on the reason i was bullied horribley since i was in my 4th year of school, and i'm basically been scarred for life but, now that bullies far gone and i got like, 5 friendship groups!!!
Dixie Chix: Wide Open Spaces
http://www.youtube.com/watch?v=ZUcltIrh8Po
Who dosn't know this song? Well, it's practically my main song.. Cause since i was younger, i sang it all the time, i mean ALL the time. It brought my spirits up, and i know it off by heart...
Eminem ft. Rihanna: The Monster
http://www.youtube.com/watch?v=QtifHiOVHTc
Based on the mental state i am, this is sorta a sub song for me. I love it!!! since it came out, i find myself singing it.. that and....
Eminem ft. Rihanna: Love The Way You Lie
http://www.youtube.com/watch?v=ZGT6AKt3eYM
And, that was the first song i ever knew off by heart... Me and my friends had mega rap battles, and, i always used this song, while my friends rapped SUUUUPER slow, i'm just like "icanttellyawhatitreallyfeelslikeicanonlytellyawhatitfeelslike..." super fast, and there lookign at me crazily :D I'm wierd, but thats okay :3
Brittany Spears: Ooh La La
http://www.youtube.com/watch?v=8x-gPciJRH8
Nothing to say here except.. yea... its not one direction!!!
RANDOM FACTS
Loves the color Teal mixed with silver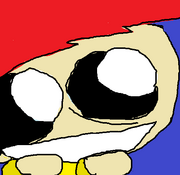 Loves to draw chibis
Talks waaaay too much
Likes writing all the little details
Likes to make people uncomfortable
Seems to join conversations at the wrong time/wrong moments
Made seventeen girls cry at camp with a scary story
three of the pictures found on this page, the one's on paint.net (Annie is not a PAINT.NET thing) were basically done today as i had a bit too many pixie stix..... and wizz fizz... and my friends halloween candy becauseididn'tgett gotrickortreatingbecauseofmybrothersschoolconcertandsmyfriendisbasicallyillergictocandysoihavenoideawhyshe everwenttrickortreatingbut... (starts to take deep breaths) sorry, i do that sometimes.....
Two on this page were done for my GAIAONLINE charry, who is popularish.... xD
I AM A BRONY, BOW DOWN PETTY HUMANS *coughs*
As you can tell, i like Ever After High, but i'm also ino MLP:FIM, Monster High, Gravity Falls, Adventure Time and some other shows.. like POKEMON! (but i'm still trying to figure out how to get through victory road in diamond...)
Mega Awkward Moment
When I realised just what I wrote on this Driver thing...
When i realised my sister is now a part of this wiki...
FINISHING SENTENCE
I HAVE ONE DIRECTION INFECTION BECAUSE OF MY FRIENDS!!! >.<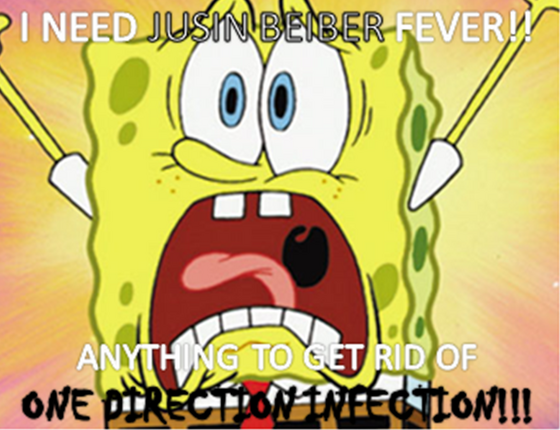 Community content is available under
CC-BY-SA
unless otherwise noted.