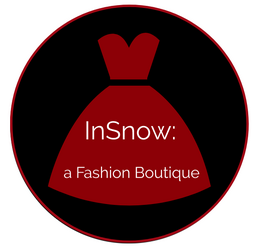 InSnow: a Fashion Boutique is a small shop located in the Village of Book End. While it does compete with other shops around the village, InSnow is specifically order based. Instead of a typical store where you can view the merchandise, InSnow offers custom matched to order garments!
Tyler Bell
the main and only designer and owner of the boutique typically spends much of his time there, even though it isn't open very often. Tyler doesn't charge too much for his designs, its mostly just a hobby but he still does enjoy having some extra cash every once in a while.
Layout
InSnow has a hanging, circular sign with its logo right above and outside its door. There is a few steps up to the front door and a small porch that goes around the shop. The actual location is a rather nice size but not much space is needed. The whole shop is on the corner of the street, and has a nice wraparound porch, not too big but a nice size. On the inside is a main desk dividing the shop in half. With a 'queing' area and a workshop in back.
Real Life Ordering
Hi Everyone, this is London, and for any and all actual orders, please comment on this blog: Order Link. Make sure you read the whole blog to see any and all details about orders, i do reserve the right to change prices if/when it is necessary.
Also, communication with orders sometimes is very convenient through discord, you must leave a message with your order on the blog, but feel free to message me on Discord anytime.